On November 21, 2022, the School of National Security of the China Foreign Affairs University (CFAU) organized a lecture by Prof. Evgeny N. Pashentsev, a leading researcher at the Institute of Contemporary International Studies of the Diplomatic Academy of the Ministry of Foreign Affairs of the Russian Federation.
The lecture was on the topic "Global Changes, Challenges for Eurasia and Prospects for International Development" within the framework of the grant project "Opportunities and Risks of the One Belt, One Road Project in the Conditions of Cardinal Changes in the Modern World", supported by the Ministry of Science of China. CFAU is under the joint jurisdiction of the Ministry of Foreign Affairs and the Ministry of Education of China. Since the foundation of the National Security School, many well-known experts in China and around the world have been invited to such events.
Professor Pashentsev began his speech with an analysis of the global situation. In his opinion, there is a natural transition of humanity in the world from a phase of stable dynamic social equilibrium to an unstable one. The latter is characterized by a number of signs. In particular, the uneven political and economic development of the leading countries of the world has intensified, the crisis of adopted development strategies is growing, and public confidence in state, interethnic and supranational structures is significantly falling. The global governance system is currently facing increasing challenges, and it will not be possible to maintain the status quo.
Russian – Chinese cooperation plays a positive role in the restructuring of the global governance system in the conditions of emerging polycentricity and against the background of the objective need for joint efforts of different countries to reach an economically efficient, socially-oriented, technologically advanced, environmentally safe, qualitatively higher than now level of human development.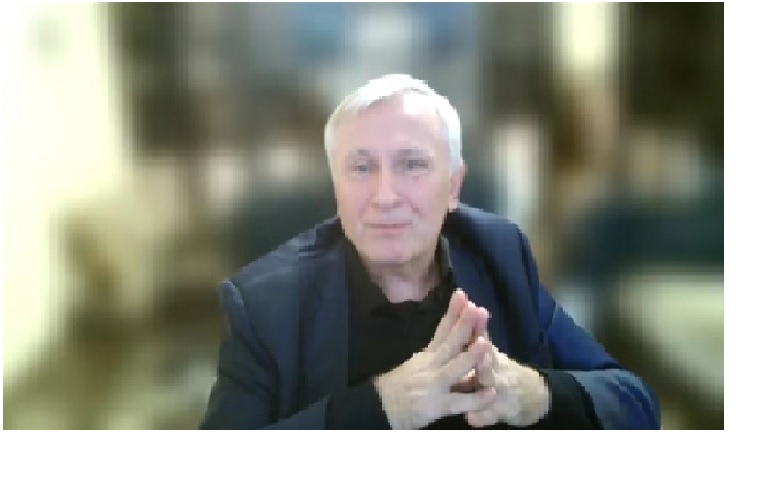 Professor Pashentsev noted that three main integration projects have been developed in Eurasia: the EU, the EAEU and the One Belt, One Road initiative. The rivalry and cooperation of all three elements may lead Eurasia to different prospects in the future. At the same time, Eurasia has faced political, economic, social and security challenges, including food and immigration crises.
Professor Pashentsev presented an analysis of changes in the US domestic policy and foreign policy strategy, the development of U.S. – Chinese relations, analyzed factors affecting the development of international relations, such as the development of new technologies and the concentration of world capital, as well as possible options for global development.
At the end of the lecture, Professor Pashentsev answered the audience's questions about the prospects of Russian-American relations, the Shanghai Cooperation Organization, the advantages and risks of using artificial intelligence technologies for society, etc.
See: https://www.cfau.edu.cn/col2982/col2983/e46e17a0668e4230895ccfa77e4f5544.htm